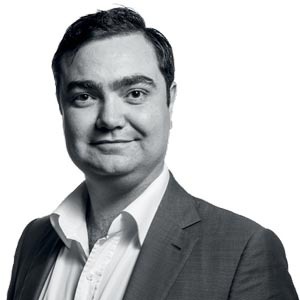 Robert Leigo, CEO
Technology is, by all means, the most significant driver for efficient business processes in organizations today. They adopt the latest technologies to modernize their environments and become more agile, flexible, and scalable across business functions. A few instances are the enterprise resource planning (ERP) systems, customer relationship management (CRM) software, e-commerce, and others, which organizations are leveraging to strengthen their operations. However, these systems need to work cohesively in a coordinated and unified manner to speed up the information flow and improve workflow efficiency. A disparate and uncoordinated IT infrastructure acts as a puzzle, preventing organizations from realizing the full benefits of these systems. Besides, data from disintegrated systems makes it arduous for organizations to extract meaningful insights and make informed business decisions. This is where Leigo Industries comes to the picture with bespoke solutions and consulting services, enabling organizations to use their IT infrastructure to the hilt. "Our solutions help multiple systems within an organization talk to each other, allowing them to gain a holistic picture of their operations," states Robert Leigo, CEO at Leigo Industries.
The company does not take a one size fits all approach and understands the specific requirements of organizations before developing a tailored solution that suits their purpose. To that end, Leigo Industries offers a unique team with diverse skill sets who have worked across a number of industries, enabling the company to understand and mitigate the industry-specific challenges of organizations.
The consulting team offers high-level strategic and technical advice, which helps organizations overcome their pain points and improve productivity. "We undertake a problem-solving approach using IT with our team that consists of multidisciplinary people," remarks Leigo. Moreover, the consultancy services of Leigo Industries also help organizations to make their existing systems seamless and improve return on investments (ROI).

Apart from the consulting services, Leigo Industries also has expertise in developing customized mobile apps on Android and iOS platforms for an organization's internal business as well as its customer-facing products. These mobile apps not only enhance communication but also improve mobility across the organization to help them succeed on the go. Several companies across industries, including national banks, airlines, telcos, pharmaceutical companies, and government sectors, have been using Leigo Industries' mobile apps for seamless and streamlined operations.

Leigo shares a customer success story of a large services client that wanted a mobile reporting system for their contract with one of the government entities in Australia that had a very complex reporting regime. Leigo Industries developed a mobile app with an outstanding user experience that simplified reporting for the end-users to a large extent. Along with this, the mobile reporting system also included a backend and server infrastructure system that had to manage the service level agreement (SLA) and quality requirements regarding the data and information management. The government entity required the data to be delivered in real-time to their ERP system, which posted significant integration challenges for the product company. Accordingly, the mobile reporting system of Leigo Industries integrated with the server system within the government entity that transmitted data to the ERP system in real-time. "We not only delivered a simplified reporting system for the end-users but also satisfied all the large scale reporting and regulatory requirements of the government entity," extols Leigo.

Riding on its success in consulting services and mobile app development, Leigo Industries aims to venture into cybersecurity that particularly focuses on enterprise mobility. "Our team consists of employees with extensive experience in the mobile security landscape that can help organizations mitigate cybersecurity risks," says Leigo. At present, the company operates in Australia and the U.S. and has geographical expansion plans to enter the Asian market in the near future.