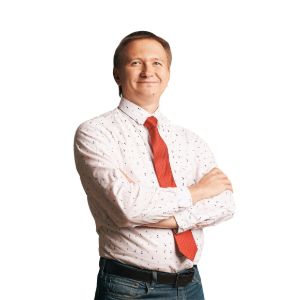 Oleksa Stelmakh, Founder & CEO
Over the past few decades, several generalizations have been made about the concept of IT outsourcing. While delegating IT operations comes with its share of benefits such as improved ROI and operational efficiencies, enterprises often lose control of critical internal processes and struggle to build trustworthy relationships with their outsourced partners.
Furthermore, the lack of transparency and coordination between the two parties further compounds issues. Just ask Oleksa Stelmakh, who, for over 15 years, has been servicing a number of global giants as part of Ukraine's leading IT outsourcing companies. Stelmakh noticed that bigger organizations were indifferent toward offshore firms and did not treat them as an extension of their operations. Soon enough, Stelmakh set about addressing the common perception attached to IT outsourcing through his business venture titled Leobit—a web and mobile application development provider. "Through my new company, I wanted to make the overall experience of IT outsourcing better, and more transparent, as a way to build strong relationships with clients through values of dedication and trust," says Stelmakh, the Founder, and CEO of Leobit.
Besides creating a better IT outsourcing experience, Stelmakh saw the need to buck another industry trend in today's digital era. Six years ago, while working in Ukraine, Stelmakh realized that organizations, especially mobile application startups, were too focused on the technology aspect rather than creating value for the people and providing an optimum customer experience. Furthermore, he observed that mobile startups "failed to understand the value of end clients" and struggled to constantly analyze the customers, their products, and location-specific challenges.
This is precisely where Leobit stands out among its competitors. Through a customer-centric slogan that entails "the right model, the right processes, and the best people," Leobit understands that each client is different, and a one-size-fits-all approach is not feasible.
Banking on its agile work environment, Leobit addresses clients' needs with a consultative approach where it assesses the "big picture"—the constraints, requirements, and changes—followed by the "discovery phase" to understand customer needs and accordingly develop products and solutions.
The right approach should be built on openness and sharing that launches products by valuing customers. So we built the company on dedication, on caring, and on trust
Finally, Leobit's architects determine the most suitable architecture. For example, for mobile applications, Leobit can suggest either HTML-based solutions, cross-platform options such as Xamarin, PhoneGap, React Native, or pure native implementation for the best iOS & Android experience and performance. Not restricting itself to just technical companies, Leobit also acts as a competent solution provider to firms that require resources and developers for team expansion. This ability of Leobit to cater to a wide range of firms makes it versatile and unique as opposed to its competitors. Little wonder why Leobit, a full-cycle web and mobile application development provider, caters to clients in countries such as the US, Canada, Australia, Switzerland, Sweden, Norway, and the UK.
It is undeniable that Leobit has excelled in areas where a majority of mobile startups have failed. Its customer-centric approach enables it to successfully deploy technologies and collaborate synergistically with internal developers. One such example is a parking management solution that Leobit has been building for an Austin, TX-based company over the last three years. Before its engagement with Leobit, the client was unable to resolve the technical issue to precisely detect the position and direction of moving cars in a garage area using the smartphone Bluetooth LE technology. After Leobit stepped in, its team of software and applied mathematics experts collaborated to design a solution powered by AI and machine learning. Implementing algorithms that could track and determine the direction of the car using the Bluetooth sensors, Leobit was able to produce accurate results that worked in 99.9 percent of cases. Dedicated to building long-term relationships with customers based on trust and respect, Leobit continues to support this startup that has now expanded its base to all states.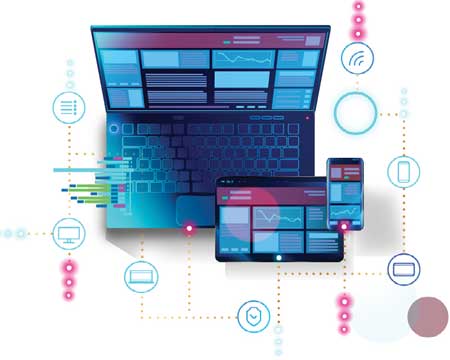 Aiming for better innovations, Leobit is focused on building innovative technologies to better serve its clients. Their main platform is Microsoft .NET, but they are more driven by innovation and value for the customer than a particular technology. Furthermore, Leobit runs R&D programs to evaluate and validate different platforms and tools, respond to market changes, and accordingly develop tools. "We view ourselves as a boutique company. So, in the coming years, our strategy will be the same—to focus on innovation, advanced technologies, and come up with technology that will enhance the customer experience," concludes Stelmakh.