JMA Systems Corp: A Mobile App Development Expert with Rich Tech Heritage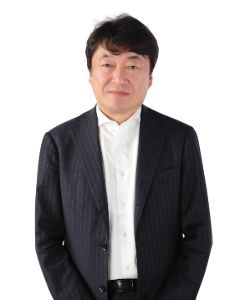 Takeshi Sakakura, CEO
Japan has the right ingredients for being a ripe mobile app market. It has a population of over 126 Mn, ranks as the 4th richest country in the world, and has highly motivated and engaged mobile users. Besides, the Japanese mobile market has existed longer than any other in the world. This is the reason why the land of the rising sun consistently ranks among the "Big Spenders of the App Economy", accounting 15.4 percent of the global app revenue in 2018 as per reports from Liftoff and Adjust. Japan is also teeming with intriguing stats ranging from its people's heavy gaming habits to their rising use of mobile applications for financial services and entertainment.
Set against this backdrop is JMA Systems Corp. (JMAS), the company that has been providing information systems for 50 years, with the Japan Management Association as its parent body. JMAS has been developing mobile apps for corporations since 2010 and has a record of delivering nearly 1,000 mobile app development projects. The company is an expert in B to B, B to C, and enterprise mobile app development and skillfully handles concerned requirements in this area, such as definition, development, and maintenance. JMAS's areas of operation include cloud, server application development, front application development, and cooperation with existing systems. Since 2018, JMAS has been offering 'Lay App/ Grow App', an application planning and development service based on design thinking that can provide the concept of the application, UI/UX design, development, and improvement operation to achieve the KPI after release. "Being able to provide total support is one of our strengths," says Takeshi Sakakura, the president of JMA Systems Corp.
JMAS understands that with the spread of mobile devices such as smartphones and tablets, the number of touchpoints is diversifying and hence, with ambiguous planning and designs based on assumptions and fixed concepts, it is not possible to develop a mobile app that reaches the user and achieves the developer's purpose. Well-acquainted with the requirements of the target user based on human-centered design techniques, the company offers an environment congenial for the development of mobile apps that solves their clients' issues. "We can build apps that focus on WEB APIs, build or renovate in a short time using a serverless architecture, or build large-to medium-sized systems used by enterprise companies," says Sakakura. With such a comprehensive understanding of the users' 'All-in-one mobile development', JMAS offers highly useful and pragmatically comprehensive solutions such as the Lay App and Grow App.
By thoroughly understanding the current situation of end-users and the client issues at the beginning of the project, we can expect to develop a stable and reliable application that leads to growth
With Lay App, the company undertakes the concept formulation followed by application planning and design where after Grow App performs application development and operational improvement.
The Lay App plan focuses on short-term user-centered problem definitions and ideas alongside a clarification of concepts and roadmaps. This facilitates smooth decision-making and delivers a swift and efficient application development phase. "By thoroughly understanding the current situation of end-users and the client issues at the beginning of the project, we can expect to develop a stable and reliable application that leads to growth," explains Sakakura.
Grow App, on the other hand, promotes application enhancement that continues to grow through development, analysis, and improvement. A team of experienced engineers carry out the enhancement by taking over the concept and design formulated and designed by Lay App. With prototyping tools, Grow App helps brush-up and take the application development closer to the ideal. Beyond designing the application for future expansion and automating the development work, Grow App also offers consulting and marketing support aligned with daily user trends and client strategies for user acquisition and retention, contributing to the achievement of KPIs.
Such mobile apps portray JMAS's comprehension of defining and developing requirements for mobile apps. This stands in contrast to many customers who do not understand the value of mobile apps and implement various functions and information in their mobile apps, which often impair the UI and render the apps unusable. Preventing such wastefulness is JMAS's unique approach to choose simple and small applications during the initial release of mobile apps. This allows the users to understand and get started quickly with the application, which offers quick feedback and guides the app developer to build more valuable applications. "By performing this process continuously, the idea is to build the application in a short period of time and grow the application while incorporating the opinions of users," says Sakakura.
Among the other services that JMAS offers, one is system integration, a specialty with the strengths of financial system development, EC system development, solution utilization, and more. With the know-how gained from the number of achievements in Japan's top class and the planning ability focusing on 'users', JMAS supports the use of mobile to accelerate customers' business.
Parallel to the rapidly changing business environment, JMAS also excels at product planning, development, and sales. For instance, the 'KAITO' series is a security product group that reduces the risk of information leakage from mobile devices.

In terms of the cloud utilization services, JMAS deploys vendor-certified engineers and experienced PMs who collaborate to provide one-stop services from infrastructure construction to high-quality application development, enabling the agility required by client businesses. Leveraging the skills of many application engineers, JMAS is promoting server-less development on the cloud. "These services are crucial for creating good synergies in mobile app development," states Sakakura.

With its array of services, JMAS has helped clients from multiple organizations. For instance, the company has helped a dispensing pharmacy that required a solution for registering and managing sensitive information regarding user medication. JMAS fulfilled the pharmacy's requirement for the development of highly secure systems and apps by developing and operating a front application and a backend system on AWS for the client.

Other strengths of JMAS setting it apart from the competition in the mobile app landscape include the company's decades of rich contract development business experience, fundamental technologies cultivated in the middleware development business and highly reliable quality assurance, and system development track record applying advanced technology. JMAS also leverages vendor-free flexibility to provide the best environment for clients alongside maintaining relationships with major vendors, foreign IT vendors, and start-up companies. "We believe that these strengths enable us to provide high-quality applications that can be used by large enterprises," states Sakakura.

On the robust foundation of their strengths, the work culture of JMAS flexibly adopts advanced technologies, and the company is implementing various initiatives in the areas of finance, e-commerce, and the cloud. JMAS aims to utilize AI and ML data accumulated from mobile apps to solve customer issues. In addition, the company supports the development of a DevOps environment that enables system improvement in a fast cycle, and also supports customers in agile practice.

Ever ready for future predicaments, JMAS supports and provides customers with DX and in-house production, and also trains and provides engineers who can cover technical areas that cannot be handled by clients' internal resources. "We work on customer issues from multiple perspectives by utilizing our solid technology and free creativity, and provide advanced systems and the best service, by enhancing the ability of employees and the responsiveness of the organization," aptly concludes Sakakura.
- Selena James
March 02, 2020