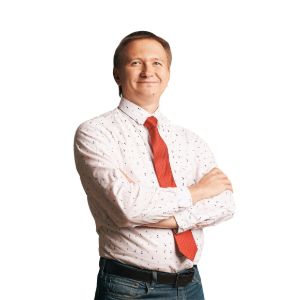 Deepti Seth, HOD
"Apps" is undoubtedly one of the most popular buzzwords today and a peek into the Play Store on a smartphone will reveal a sea of applications aimed at resolving almost every traditional challenge faced by humankind. However, back in 2001, when "apps" was a relatively alien term, the founders of Internut, realized the potential of mobile applications in revolutionizing lives. "Most application developers take anywhere from a few weeks to months to develop a prototype of an application, whereas we deliver within seven days what is pretty close to the final product," mentions Deepti Seth, HOD, Internut. This factor alone differentiates the agency from many digital agencies across the globe. Internut is an amalgamation of the words "interactive" and "nutty," which is an apt description of the organization's zany approach towards innovation in mobile application development.
The firm's resource pool comprises directors, designers, developers, animators, copywriters, and marketers known for their finesse in creating engaging digital campaigns aligned with the goals of clients. In the past, Internut has collaborated with a large number of financial institutions for the development of innovative applications aimed at complying with national and international banking guidelines. Seth mentions that the agency has always prioritized security while developing products—a reason behind its long standing reputation in the mobile application space for over a decade now.
In addition to swiftly developing applications, Internut indulges in App Search Optimization (ASO) activities for its clients, which is another advantage of collaborating with the global organization.
Internut's swiftness and innovation in application development has helped it amass the trust of many eminent clients from myriad sectors
For 30 days or more after the deployment, Internut works towards improving the visibility and ranking of the developed client application across app stores as well. The organization's dedication towards ASO is undoubtedly a unique quality that has steered Internut ahead of most competitors today. Apart from developing prototypes at lightning speed and the ASO factor, an Agile working approach is another noteworthy advantage of collaborating with the company.
Internut's swiftness and innovation in application development has helped it amass the trust of many eminent clients from myriad sectors. Seth throws a recent example of working with one of the most reputed airline brands across the Asia-Pacific region. The organization was roped in to develop Android and iOS applications for one of the brand's online payment applications, aimed at complimenting lifestyle and travel needs.
Internut also imparted its expertise to one of Malaysia's largest cinema chains on several occasions. The organization collaborated with the entertainment giant for a one-off project initially. However, Internut's finesse propelled it to the status of being one of the brand's trusted solution providers and eventually the organization's services were availed for several pivotal tasks. The projects spanned from digital to generating visibility across social media platforms.
Although predominantly known for its expertise in mobile application development, Internut has also proved its mettle in devising several digital solutions including website development, video and animation, social media campaigns, as well as logo and branding efforts for its clients. The organization aims to exploit further the benefits of cutting-edge technologies such as Augmented Reality (AR), Artificial Intelligence (AI), and the Internet of Things (IoT) to the fullest in the days to come and thus merge the virtual with the real world. "In recent times, we have empowered several event management firms with applications enhanced by these trending technologies. In the near future, we aim to help more organizations leverage the benefits of AR and VR," concludes Seth.