Mobile applications are one of the most effective tools indispensable in the modern way of living; however, it comes with its own set of challenges. First of all, developers need to optimize apps based on the disparate set of OS requirements, devices, screen sizes all while taking care of front-end development and back-end integration. At the same time, businesses need to keep up with competitors and rising customer expectations by constantly investing substantial resources to improve the functionalities of their existing mobile application. Another challenge for brands is to prioritize and simplify tasks to the minimum for their users to avoid overloading them with excessive content. With an aim to help clients achieve growth through marketing and digitization, InnoBay Group simplifies the digital transformation journey and deliver a more remarkable customer experience, ultimately drive growth for clients. The company offers specific services related to IoT-AI, web and mobile app development, market research and digital marketing. "We do not view our services as separate entities, but a converging ecosystem that value-add to our customers at different business levels," says Andrew Yap, CEO of InnoBay Group.

InnoBay puts in place a structured and straightforward project management workflow to ensure project milestones are delivered on schedule at different phases. In fact, Yap believes that a company is as good as its processes put in place; accompanied by the team members of the right fit. The company offers all services including initial consultation and analysis, UI and UX design proposal and modification, design-to-development, testing and review, deployment and continuity.

In addition, the company fortifies clients with its expert professionals who have the right set of values, intention, and traits that Yap has coined as AIR— Attitude, Integrity, and Results-minded—because these are as important as the AIR we breathe.
InnoBay's agile team enables the company to have a direct approach with the client enhancing responsiveness and effectiveness.
To strengthen its expertise, InnoBay works with the best-in-class professionals through strategic partnerships. "We will work towards delivering IoT-driven ready-to-use solutions and Application Platform as a Service (aPaaS) to our customers," explains Yap. The company will harness industrial IoT technology to provide customized solutions that can be adopted by customers across different industries. Moreover, InnoBay has also launched its new Application (Web and Mobile) named as ApiaryBuzz, for market research. "With our own pool of respondents that we'll acquire and grow, it would be an effective, real-time tool for our clients to know their customers better or empowering them to make more informed strategic decisions."
InnoBay enables brands to offer a customized application that provides users with relevant, specific and helpful features and conversely, helps interact with brands easily. This saves them the trouble, time and effort having to search for what they need from scratch. "Give them what they need without asking, show them what is relevant without spamming, and there will be no reason why they will forsake the relationship built with your brand. And that's what we help them do," says Yap.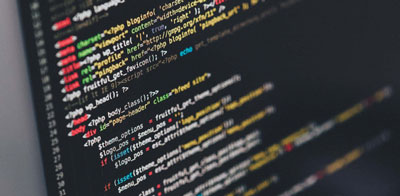 Sailing ahead, InnoBay will be building on its knowledge in website and mobile application development and integrate with IoT technology to provide real business solutions. "The convergence of our various services from digital marketing, market research to the IoT-AI capabilities we are now developing to give our clients the effective integrated tools to analyze, understand, reach-out and engage their customers in the best possible way," adds Yap. Similarly, the company will invest in AI integration to help brands provide automated yet personal customer service, increase market share with untapped audience segments and lower the barrier-to-entry into new markets.