A bustling country full of opportunities, Singapore is one of the busiest business hubs of Asia. The openness to innovation from the enterprise sector in this region has enabled firms to become budding superpowers within their respective domains. These firms are in a race to digitise and innovate, not just to gain efficiency and productivity, but to find new solutions to engage and retain their customers.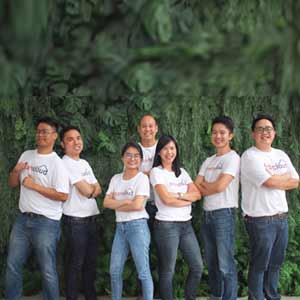 Building a mobile app has become a top priority for many companies and a well-built mobile application can bring massive benefit to an organization. However, launching one that is poorly built can negatively impact business. What is often neglected, is also the continuous and iterative effort required to further develop and sustain the mobile application post launch, as business demands evolve.
Dreamcloud Pte Ltd is a boutique systems integration and consultancy firm that has been at the heart of multiple successful mobile applications. Based in Singapore, the company has a strategic partnership with OutSystems – a leading low-code platform that empowers developers to create innovative solutions at breakneck speed, giving businesses a competitive edge.
One of Dreamcloud's key successes in 2019 was their collaboration with giga!, a market disrupting digital brand in the Singapore telco landscape. The mandate given was to launch a digital mobile app that gives customers complete control of their mobile service at their fingertips within 6 months.
Dreamcloud quickly deployed a multi-disciplinary team that comprised experienced app delivery managers, technical experts and user experience consultants. The strategy of having diverse yet complementary skillsets is employed for most of their implementations, because it ensures that the team looks beyond just technology, considering the business and user experience aspects as well.
"The final product needed to be customer-centric and aesthetically appealing, and at the same time technically robust and scalable," said Stephen Yeo, the lead architect for the project.
Having a heart for the customer is what makes all the difference
"The selection of the right technology and the capability of the OutSystems Platform greatly helped streamline the overall development process."
giga! was launched to the Singapore public in May and Dreamcloud team continues to work with the product owners to rapidly introduce new features and keep engagement with their customers high.
Dreamcloud's accomplishments in the mobile application development market are no accident. What seems to be their winning formula is building and nurturing a strong team with the right ethos, and understanding that it takes more than just technological know-how to launch a mobile application.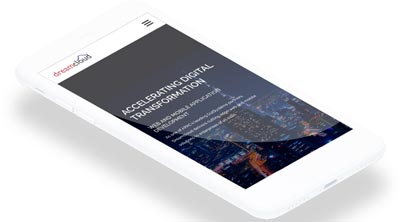 According to Wong Seok Ling, the Business Development Director, their customers appreciate Dreamcloud's ability to combine user experience, technical capability, speed and understanding of the business. "The unique blend of expertise in our team allows us to deliver mobile applications of much higher quality. Our ultimate goal is to work with our customers to co-create applications that are fully aligned with their business vision, with the shortest time-to-market."
The Dreamcloud leadership also believes that people are their most valuable asset. "By hiring the right people and investing in them, we end up with a team that is not just excited about technology, but also passionate about creating value for our customers. Having a heart for the customer is what makes all the difference. This has been one of the key drivers of our success so far." said Daniel Lim, Managing Director.
There is a strong belief that the company can go much further. "We continue to work hard towards our vision of growing Dreamcloud into a brand that is synonymous with quality and value," said Daniel. In the coming year, Dreamcloud has plans to continue expanding its footprint in the low-code space, and also make its service offering more holistic by building competency in areas such as BPM and Robotic Process Automation. This forward approach will put them in an even stronger position to accelerate the digital transformation journeys of their customers with greater impact.