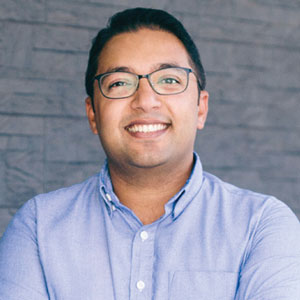 Navjot Pawera, Director, Head of Design
In 2013, Singapore's residents found themselves engulfed in a thick blanket of haze due to the smoke emerging from forest fires in Indonesia. Consequently, the citizens not only experienced low visibility on roads but also encountered breathing problems. During this crisis, the National Environment Agency (NEA) website was the only source of information to check the pollution level. However, when the NEA website observed the traffic grow from a couple of thousand users per day to hundreds of thousands users per hour, it crashed.
NEA then approached Buuuk, a Singapore-based mobile application development and designing firm, to help them create an application that could withstand the enormous surge in traffic. Upon analyzing the problem, Buuuk's team developed a mobile app using cloud technology to handle traffic of any magnitude, ranging from thousands of users a day to thousands in a minute. The following year when Singapore experienced similar weather conditions again, users were able to rely on the mobile app to check the weather conditions that helped them take corrective measures for safety.
For the past ten years, Buuuk has assisted a multitude of clients from several industry verticals by improving their internal workflow and automating business processes. "We emphasize solving the problems of our clients rather than just building an application. Our team always looks at the bigger picture and strives to approach any project from the users' perspective.
That is why we build mobile applications that are design-centric and focus on interface and outlook," says Navjot Pawera, director, head of design at Buuuk.
Buuuk's approach to addressing each of its client's challenges is fairly agnostic; the company understands requests made by a client and outlines a solution for the specific problem. However, before implementing the solution, Buuuk goes a step ahead and asks clients the reason to employ a digital platform for their operation. The company also assists clients with strategic decisions by providing suggestions on mobile app development processes to align with their organizational objectives. Finally, Buuuk's team places the decision-making authority in the hands of clients, ensuring a successful outcome for the project and the alliance. "We have had long-term partnerships with multiple clients such as NEA and Tupperware among others operating across different industry verticals. Our team establishes such strong business relationships by regularly interacting with clients to understand their goals and support them in improving their operational workflow and market value," mentions Pawera. In a nutshell, Buuuk adopts an comprehensive outlook by examining a project from all angles.
Our team always looks at the bigger picture and strives to approach any project from the users' perspective
Besides crafting and designing mobile apps, Buuuk also offers end-to-end solutions to transform an organization's existing business digitally. Buuuk's team monitors an app's design, development process, and servers, thereby aggregating all these three aspects into its unified offering to provide a one-stop shop solution for all mobile application needs.
Over the years, the company has garnered a vast client base in Singapore and has become one of the well-known mobile app designing and development firms across the country. And recently, Buuuk opened its first office outside of Singapore in Vietnam's Ho Chi Minh City, in a bid to expand internationally. "Presently, our focus is majorly on doubling the team size and scaling up the Vietnam office so that we can cater to larger projects and provide better service, maintenance, and support to clients," concludes Pawera.