Telcos' New Game Plan for the Digital Age
By John Martin, Director of Strategy and Technology, Office of the CTO, APAC, NetApp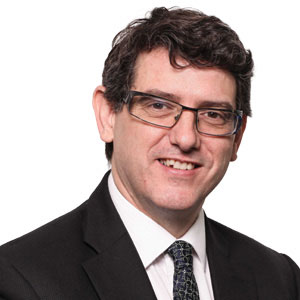 John Martin, Director of Strategy and Technology, Office of the CTO, APAC, NetApp
Asia Pacific holds a huge revenue potential for telcos. The region is expected to reap more than US$1.8 trillion of economic value added from mobile technologies and services by 2022, and it will be home to 2.7 billion mobile internet users by 2025.
However, new competitors are challenging telcos by offering voice and data services that used to be the bread-and-butter of the telecom industry, in ways that are more appealing to consumers. Cloud-based applications such as WhatsApp, WeChat, and LINE are increasingly becoming consumers' preferred communication platform as they provide a user-friendly, digital experience for messaging, fixed voice and video calls at no cost. Meanwhile, mobile virtual network operators (MVNO) such as Circles. Life in Singapore and China Unicom in Hong Kong enable customers to customize their service packages.
While the digital age presents new threats to telcos, it also opens doors for them to improve their operations and customer experience as well as find new revenue streams. Here are some trends that telcos can ride on to thrive in the digital age.
Internet of Things (IoT)
According to IDC, the Asia Pacific region is predicted to spend US$291.7 billion on IoT this year, which will account for more than 40 percent of the total worldwide IoT expenditure in 2018. This presents telcos a two-layered opportunity. Firstly, telcos can provide the connective tissue across devices as well as between machine sensors and their back-end systems for data transfer and exchange. Globe Telecom, for example, is trailing a narrowband IoT (NB-IoT) network in the Philippines to provide better wireless coverage that can power cloud-based services such as smart water meters and smart parking.
As IoT becomes a norm in the future, managing a large quantity of connected devices will become a challenge. Here lies the second opportunity: telcos can use their expertise in maintaining, upgrading and decommissioning network equipment to offer lifecycle management services that will enable businesses to easily manage their IoT devices. Singapore's Singtel is one telco that has capitalized on this by offering a platform that allows developers to easily manage the cellular connectivity of their IoT devices.
Besides that, telcos can play a role in helping to ease IoT data processing. Instead of creating connected devices that run on a single, large software, developers are increasingly building IoT applications that are made up of many small parts (also known as microservices), with each being responsible for only one function.
While the digital age presents new threats to telcos, it also opens doors for them to improve their operations and customer experience as well as find new revenue streams
While this enables a certain part/service to be replaced, updated or scaled up without impacting other services of the app, it places pressure on the enterprise to address the increasing network demands required by microservices.

To exemplify this, Netflix's microservices are interacting with each other between 500 million to almost two trillion times a day, in order to maintain the company's services, provide recommendations and analyse customer sentiment. Telcos can therefore provide their value by supplying high-bandwidth, low-latency connections between microservices to ensure that the enterprise can process its IoT data quickly and run its operations optimally. This might also present a greater opportunity for local telcos as governments are increasingly insisting on storing user data within their country.

5G and smart cities

Smart cities can be thought of as an aggregation of IoT devices, whereby connected devices, public amenities and infrastructure are connecting to and communicating with one another. For instance, a smart city will have autonomous cars communicating with traffic lights and pedestrians' smartphones to anticipate traffic conditions and avoid collisions. Since driverless cars need to make those decisions in real time, they will need to leverage 5G to be able to share and obtain vast amounts of data from multiple devices (e.g. traffic lights and other driverless vehicles) quickly and reliably. This is because 5G can transmit data at 20Gbps and offer latency of 1 millisecond (ms) or lower, as compared to 1 Gbps and 10 ms respectively on 4G networks. Moreover, 5G's scalability allows it to effectively handle the growing number of IoT devices and increased mobile data usage.

With IDC predicting that Asia Pacific (excluding Japan) will spend US$28.3 billion this year on smart city solutions, telcos in Asia Pacific are building up their 5G capabilities to capture that revenue opportunity as 5G is one of the key enablers of smart cities. In fact, a study by Analysys Mason found that 28 percent of mobile operators in developed Asia Pacific markets will be ready to offer commercial 5G services by 2020, which is higher than the expected global average of eight percent.

Data analytics and AI

Since every connected device generates and runs on data, the rise of IoT and smart cities will result in a staggering amount of data exchange over networks. As the provider of those networks, telcos are therefore in an advantageous position to uncover customer insights that can help them improve their business. For instance, telcos could combine data from call centers, web logs and network experience to identify customers who are most likely to switch operators and take the necessary action to minimize customer churn.

Taking it a step further, some telcoscan improve customer experience by leveraging artificial intelligence (AI). In the case of Indonesia's Telkomsel, its AI-powered virtual assistant, Veronika, is designed to help customers add value to their prepaid phone credit, purchase data packages, and locate the customer service center nearest to them. Since AI-powered virtual assistants can help telcos around the world save as much as US$1.2 billion on customer care management by 2022, ABI Research predicts that telcos will invest as much as US$14 billion on AI in the next four years.

Apart from using customer data to reduce their customer attrition, telcos can also anonymize and analyze that customer data to provide valuable insights to other industries. One use case would be to share movement patterns of shoppers and their dwelling times in malls– which is based on customers' location-based data–with retailers. Having location intelligence can help retailers better customize promotions to drive consumer spending, as well as decide the next optimal store location.

Faced with shrinking revenue growth and margins from traditional services due to new competitors and changing consumer demands, telcos will need to strategically define and aggressively pursue new opportunities to grow in this digital age. To do so, they will need to build on their existing core competencies to be the enabler of key trends such as IoT, 5G, smart cities, data analytics, and AI.
See Also: Top Smart City Technology Companies