Enterprise Application Strategy (Build, Buy, Rent, Acquire, Co-create)
By Digant Singh, VP, Compliance Technology, Barclays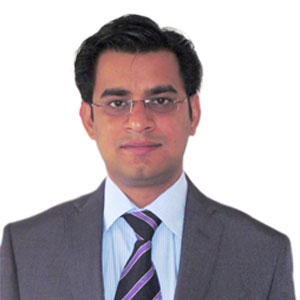 Digant Singh, VP, Compliance Technology, Barclays
During the last one and a half decade, almost every industry across the world has seen an interesting trend - They all have been disrupted by the "Technology" affecting the business model and value proposition they bring on the table. Be it Uber in the transportation industry, Airbnb in hospitality services, Apple in Music industry or number of FinTecs threatening to disrupt how financial industry used to work.
Having spent all of my career in banking industry, I can clearly see the change in the tone and tenor of these banks as to how technology is becoming the first class citizen from being the second or in same some cases, even third class citizen. More and more organisations are moving away from a mindset of "We are a bank. We are not into the business of creating technology product." to a mindset of "We are a technology company with a Balance Sheet" . Technology is being used as a catalyst rather than just a "support function".
As part of transformation of these organisations towards "Technology Company", they are hiring more and more technocrats who can help them define their IT Strategy and help them move away from the old mindset. Unfortunately, IT Strategy is still plagued by archaic "Build vs. Buy" decision making process. During its transformation journey, an organisation need to look at other alternatives that technology disruption has already brought to the fore. Including two previous choices already available, three new choices have also surfaced which are listed below -
• Build
• Buy
• Rent
• Acquire
• Co-create
Number of factors need to be considered before a decision can be made out of these choices. Organisations need to differentiate between each of the above choices and understand the value it brings on the table. Clearly, one cannot apply the same principle to all the facets of IT Strategy. While one of the above choice may work well for IT Infrastructure Strategy , the same might not work for Enterprise Application Strategy. So one has to be careful while filtering through the choices. This article mainly focuses on how these choices can be blended into Enterprise Application Strategy.
Unfortunately, IT Strategy is still plagued by archaic "Build vs. Buy" decision making process
Build -
Organisations have been building new applications ever since the first software was built and run on Manchester Baby. Building a new applications requires engineering capital, domain expertise and willingness to support and enhance the product in house over a long period of time. Organisation owns the IP, can easily customise the product to cater to changing business requirements.
As banks shift their focus towards Technology Company, they need to focus on building world world-class products which can add to the revenue and compete with other Product companies.
Buy -
Widely used alternative for "Build", organisations have been going for this option when speed to market matters and an established player already exist which can offer similar product offering as per organisation need. IP rights are mostly owned by product vendor rather than the organisation itself. Apart from the license cost of product, one also needs to consider the support cost and indigenisation of the product.
Rent a SaaS -
An alternative which has been gaining ground for past few years but yet to fly high. SaaS is basically a utility based model which an organisation can subscribe to and continue to pay charges for the services consumed. IP rights are with the service provider, support as well as infrastructure is owned by service provider. With GDPR and many other regulation coming to protect customers privacy, one also has to consider the implications of data privacy risk as the data would be mostly outside the control of the subscribing organisation.
Acquire –
As banks need to prepare themselves for disruption, they need to be continuously on the look out for potential start-ups that can help organisation to add to the top-line and bottom line. Acquiring a start up not only brings a new suite of application to an organisation application portfolio, but also brings knowledge capital and customer base along with it, which is essential for a technology company to sustain.
While number of banks have started moving in this direction and there have been sporadic news about a bank acquiring start up in last couple of years, full potential of start up industry needs to be tapped in. Unlike previous strategies where the decision making process may just involve technocrats, this will require collaboration with multiple senior stakeholders, financing partners , investment bankers and sometimes even regulators.
Co-create–
This is another strategy to ride on the wave of technology disruption while solving a business problem or finding a new opportunity. One needs to consider budding start ups and the speed and agility at which they can deliver a product. While there could be a cultural gaps in how a big bank operates vs. and a start-up, they compliment each other. While one has the capital, other needs it. While one has the domain expertise, other has got the technology expertise.
To summarise, as these banks move towards their claim of becoming a technology company, they need to transform their technology strategy, look for opportunities to build on their innovation capability and innovation capacity when solving a business problem or when finding a business opportunity, which can be capitalised using technology. BBRAC (Build, Buy, Rent, Acquire, Co-create) analysis helps in on-boarding new application to technology landscape.
The views are personal and do not necessarily reflect views of the organization.