Innovative Culture Drives Digital Transformation
By Melissa Witheriff, Head of Digital Innovation, CUA - Credit Union Australia Limited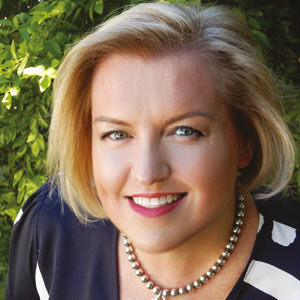 Melissa Witheriff, Head of Digital Innovation, CUA - Credit Union Australia Limited
Digital transformation is sweeping the business landscape. Due to the rise of digital, organizations are seeing seismic shifts, from new competition, evolving consumer demands and changing employee expectations. Responding to the impact of digital requires a commitment from leadership and increased investment in people, capabilities, technology and cultural change. Organizations, like Australia's largest credit union CUA, need to innovate constantly to stay in the race and to cater to the expectations and requirements of fast-changing global needs and customer or member expectations.
There are three strategic implications for the future of the banking industry. Firstly, technology disruption is quickly evolving the competitive landscape, lowering entry barriers for new players such as neobanks and creating new business models. Secondly, investment in digital innovation will be critical in delivering better customer or member experiences. And thirdly, partnering with and/or sourcing capability from fintech start-ups and technology companies will form an important part of the response for established financial institutions. Investment in and collaborations with fintech start-ups offer a broader range of new ideas and possibilities. As a whole, fintech is redefining the spectrum of how we engage with our members, or customers.
Mobility, smartphones and online payment apps, coupled with the demand for secure and personalized banking experiences, are giving new stimulus to the adoption of financial technology within the financial services industry.
Today, fintech encompasses everything from customer service chatbots and machine learning algorithms for fraud analytics to block chain for digital transactions and biometric-enabled authentication.

Leading in the new digital economy will require a shift in employee mindsets and behaviours, something which CUA is acutely aware of. Organizations risk transformation failure if culture is ignored. Culture is the tacit social order of an organization: it shapes attitudes and behaviours in wide-ranging and durable ways. When aligned with personal autonomy, mastery and purpose, culture can unleash tremendous amounts of energy toward a shared vision and foster an organization's capacity to thrive.

Organizations that foster a culture of innovation generally latch onto the belief that innovation is not exclusive to a few talented resources or a particular group, job, or department, but it can come from everyday innovation, anywhere in the business. Building an innovation culture is imperative for organizations to remain relevant in the age of disruption and it is becoming an increasing focus for CUA. Relevance serves as a way of checking at each stage of the process that you are on the right track. Digital organizations move faster than traditional ones and their flatter hierarchy helps speed up decision making.

Ensuring relevance it is not only about having the right organizational culture for innovation but also the right capability and talent to innovate. It is critical to modernize the capability of the workforce to innovate by developing new skills in design thinking, visual storytelling, customer journey mapping, pitching and presenting, agile ways of working, lean startup, and gamification. CUA has explored opportunities to do this through external and internal hackathon-style events – most recently we held an internal event, CUA PowerUp, as part of developing this skill set and culture in our team.

A digital culture is also becoming more important in competing for and attracting digital talent. This talent is needed to support the digital transformation and the demand is rapidly outpacing the supply.

Being a digital organization does not only mean having digital products, services, and customer or member interactions, but also using modern technology in core operations. Digital transformation is far beyond just moving from traditional banking to a digital world. It is about making a vital change in how banking providers learn about, interact with and satisfy their members or customers. At CUA, we know this requires a change from a product-centric to a member-centric view. In today's scenario, CUA sees that differentiated, trusted human interaction to provide better customer experience will be just as important as providing simple, easy and competitive financial services.